Do you need to set the language of your Polaroid I-2 camera? Please read below to find out how!
When you first turn on the I-2 camera, you will be prompted to set your language. Using the selection dial on the camera (J), you can cycle through available languages, and then when you find your desired language from the list, you can press the Mode/OK button (M).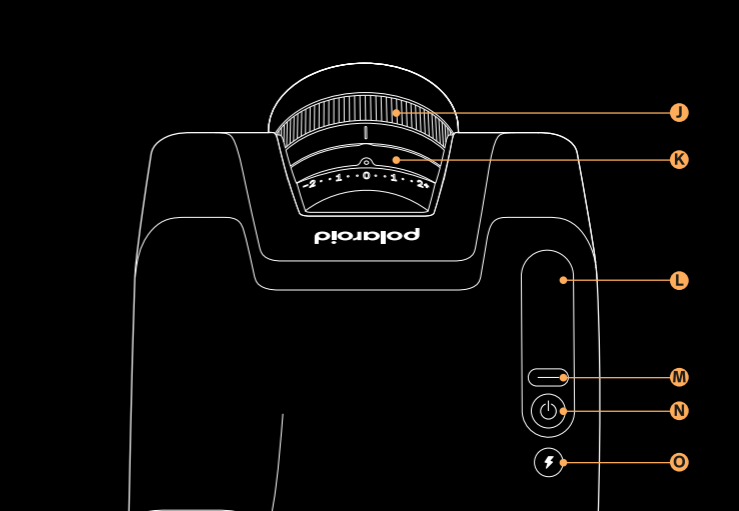 Reset steps: with the camera off, open the film door and hold down the power button. The camera will turn on and then turn off, and finally power on again. You can now select the language again.