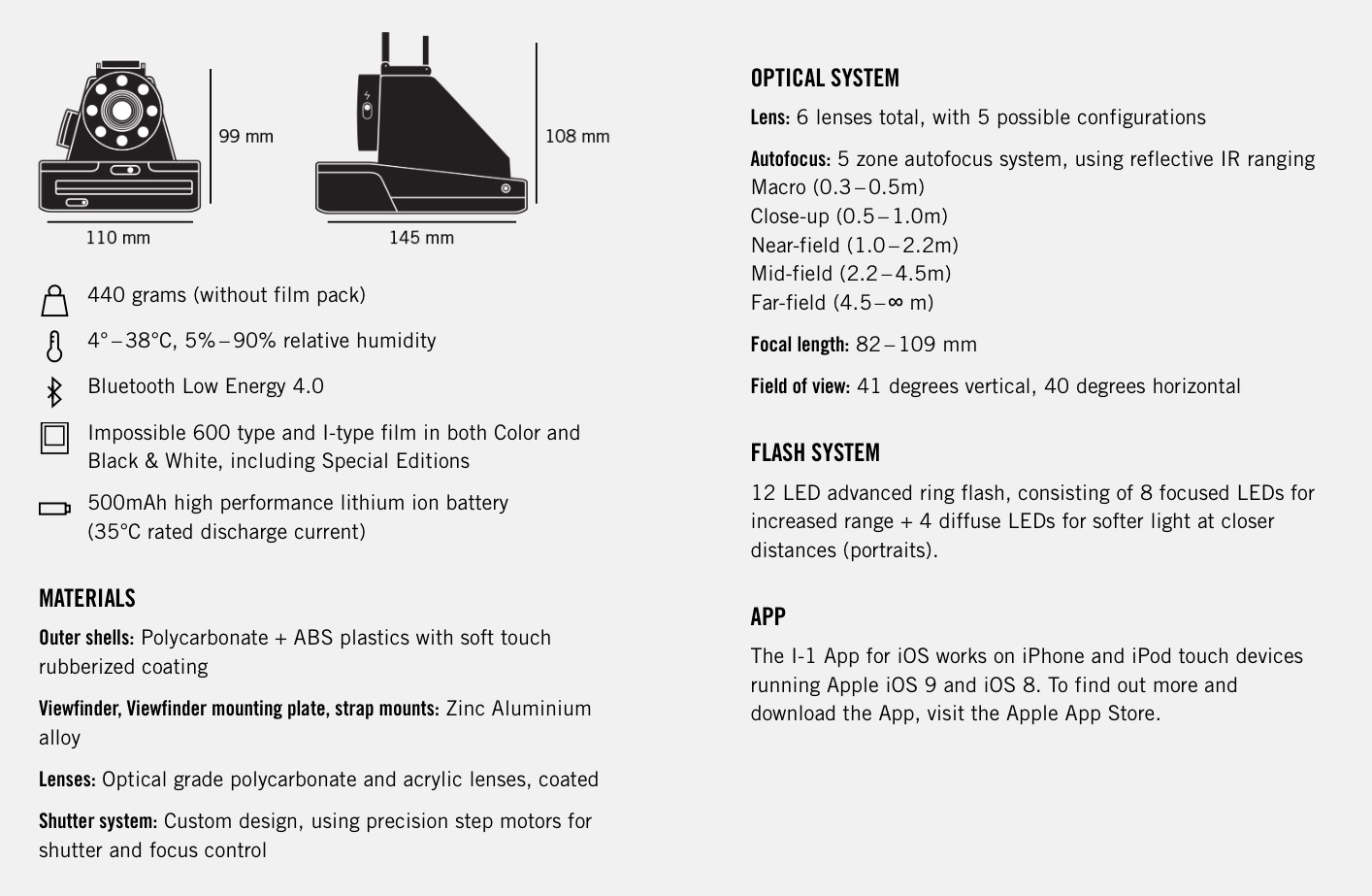 Length: 145mm
Width: 110mm
Height: with VF 108mm / without VF 99mm (to top of lens barrel)
Weight: 440 grams (without film pack)
Materials:
Outer shells: Polycarbonate + ABS plastics with soft touch rubberized coating
Viewfinder, Viewfinder mounting plate, strap mounts: Zink Aluminum alloy
Lenses: Optical grade Polycarbonate and Acrylic Lenses, coated
Shutter system: custom design, using precision step motors for shutter and focus control
Optical System:
5 zone autofocus system, using reflective IR ranging
Focal length: 82 - 109mm
Field of view: 41 degrees vertical, 40 degrees horizontal
6 lenses total, with 5 possible configurations, see the image below.
Flash System:
12 LED advanced ring flash, consisting of: 12 LED advanced ring flash, consisting of:
8 focused LEDs for increased range + 4 diffuse LEDs for softer light at closer distances (portraits).
The power of these two sets of LEDs can be controlled separately, allowing for tuning the light for different photographic scenes.