Double Exposure mode lets you shoot two images on a single Polaroid photo to create unique effects. This mode automatically adjusts the exposure for you, underexposing by one stop, and therefore ensuring a well-exposed composition.
Of course, this article assumes you already have a Polaroid OneStep+ and the Polaroid app (if not, read here) and that they are connected (if not, read here).
| | |
| --- | --- |
| photo Harriet Browse | photo Beto Ruiz Alonso |
To enter Double Exposure mode:
Select the topmost menu option on the homescreen of the Polaroid app: 'OneStep+'

The screen should now be blue, and indicate that you are now in Remote mode of the Polaroid app

Swipe right, moving between shooting modes, until the screen is green and reads 'Double Exposure' at the top

The large button on the bottom left of your smartphone screen will now act as the shutter trigger for your OneStep+

The screen will display the number '1', indicating that you are yet to take your first exposure. Compose your first image using the viewfinder, and press the shutter button on your phone

Once you have taken the first photo, the number on the screen will change to '2' indicating that you are about to take your second exposure.

Compose your second image, using the viewfinder, and press the shutter button on your phone again

Once you've taken two exposures, the camera will eject the photo. The on-screen counter will return to '1'
Note: the shutter button will become unavailable to you in Double Exposure mode if you have no film in the camera, or if the camera is charging the flash (this only takes a few seconds).
The double exposure mode does not work in combination with the self-timer.
Beautiful and unpredictable, a good double exposure can be extremely rewarding. Some examples of double exposures taken on the OneStep+:
| | |
| --- | --- |
| photo Harriet Browse | photo Harriet Browse |
Some extra tips to get you started:
If you want to take a photo without the flash, you can hold the flash-suppression button down on the camera, then push the shutter button on your smartphone

Taking a backlit portrait (without flash) as your first photo, and then a texture or repetitive pattern as your second photo often yields pleasing results

Try to remember which parts of the first photo were bright, and which ones very dark. Make sure you place something interesting inside the area which was dark in the first image.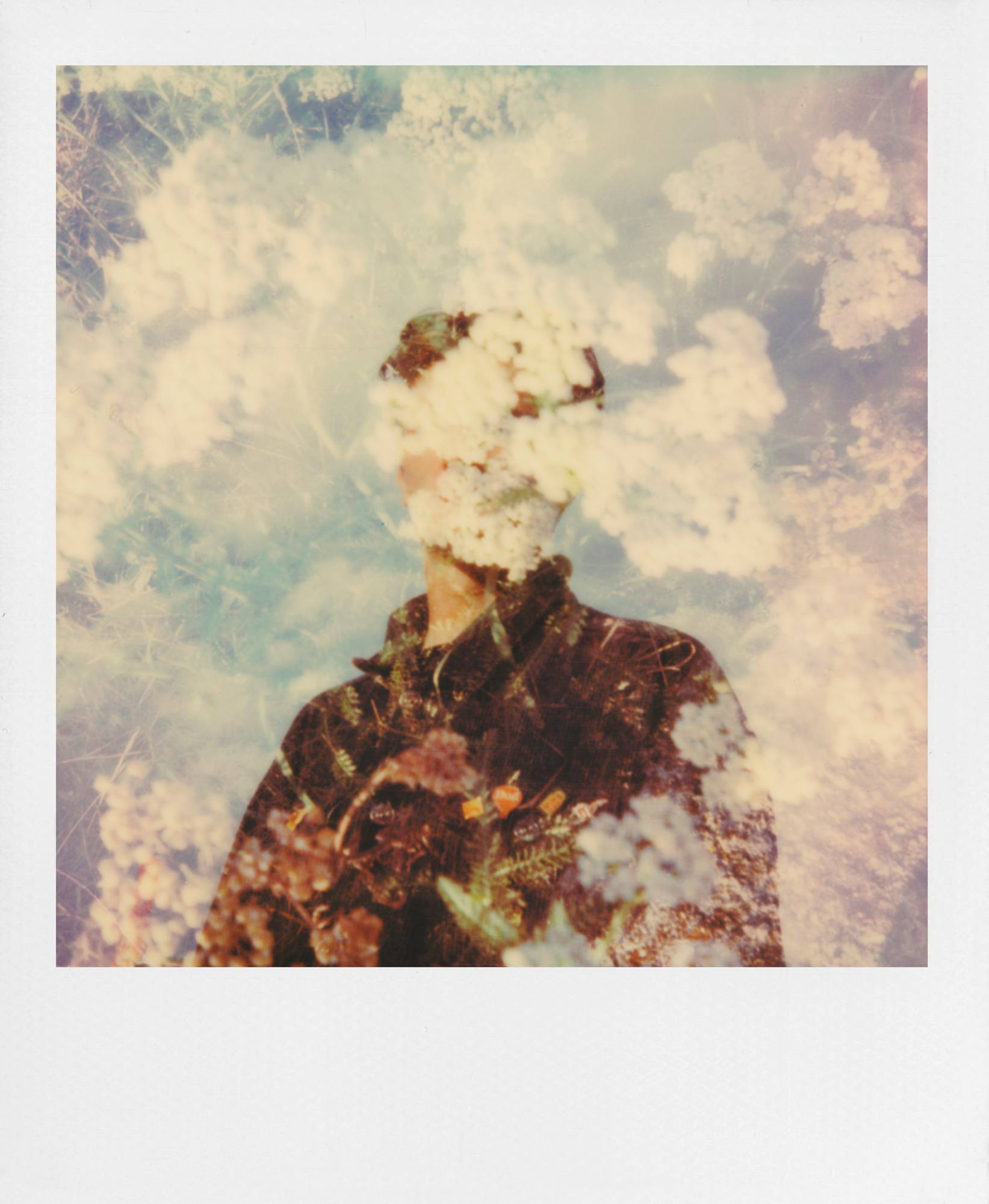 photo Katie Sylvester

Pro-tip: If your phone battery is dead, you can still create double exposures without using the Polaroid app. Read the full article, here.