Looking forward to using your new Polaroid Lab? Follow this easy step by step guide!
So, you've opened your Polaroid Lab and it's time to get started making photos!
Please follow the below steps to expose your first image:
1. Turn on the Polaroid Lab by pressing the ON button. The tower will extend and the rainbow lights up.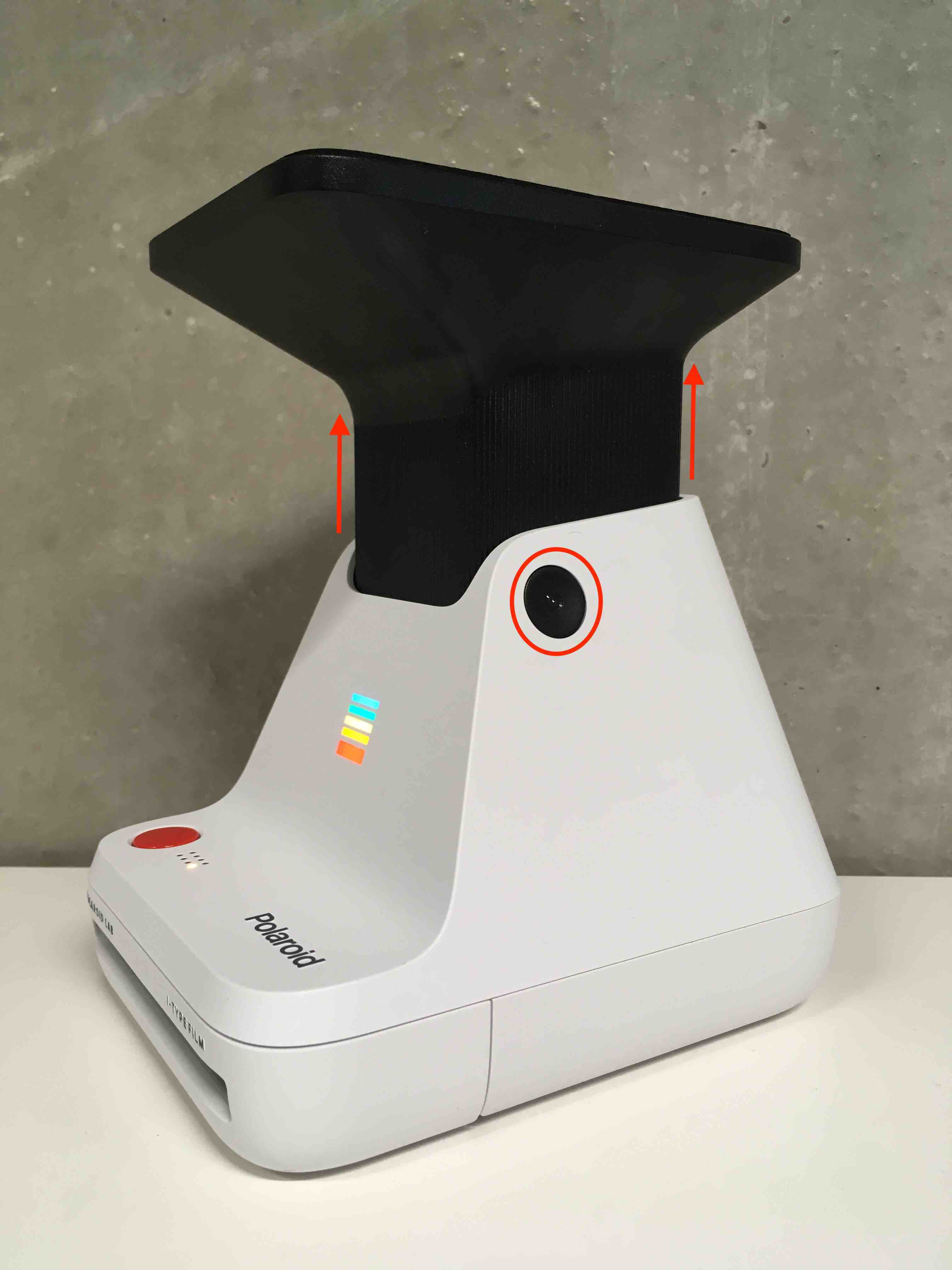 2. Make sure the Polaroid Lab is fully charged (Check the LEDs on the back).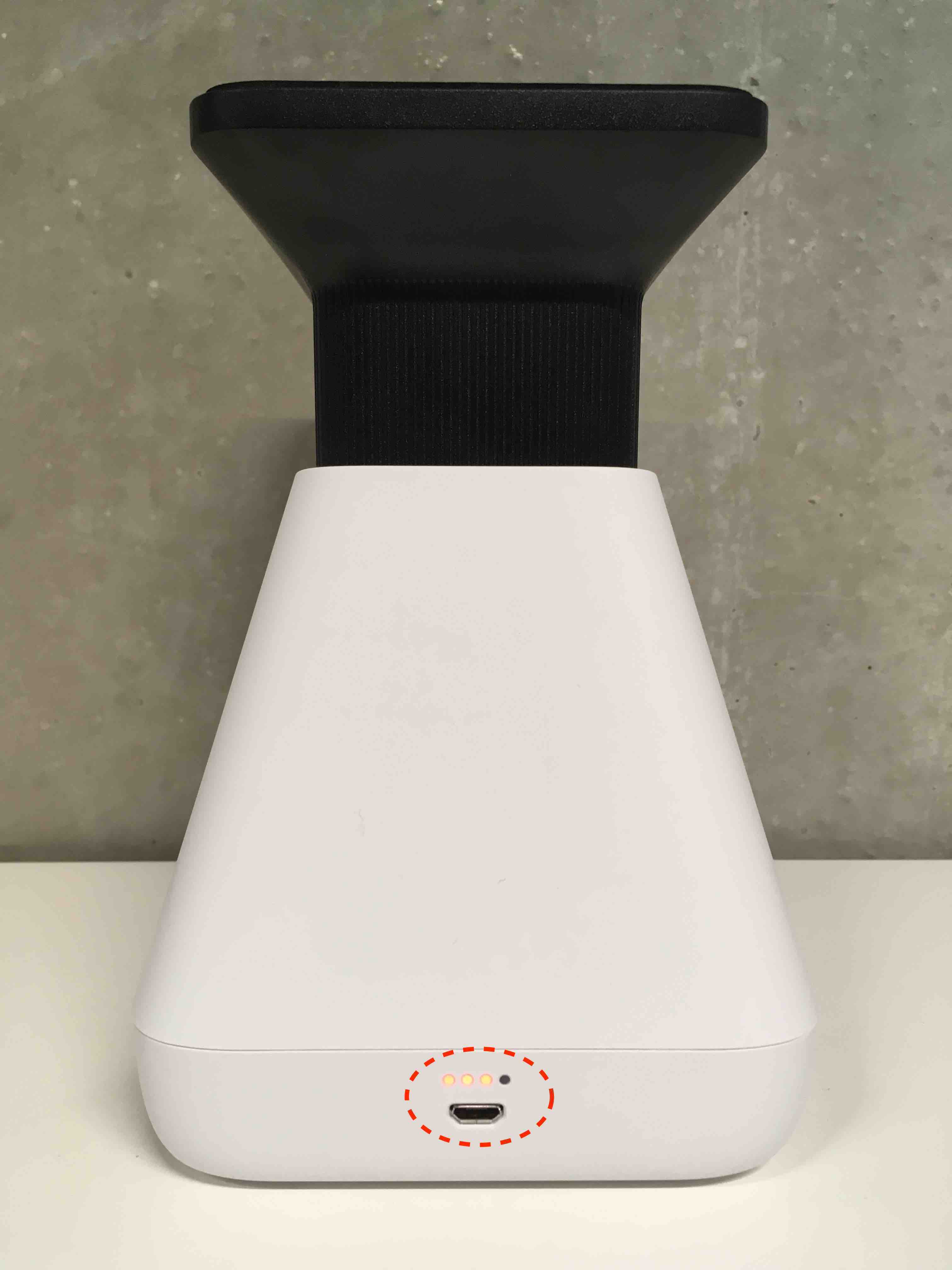 3. Using the Polaroid app, select the Polaroid Lab section from the bottom menu.
4. In the app, you'll see the classic Polaroid frame with "Choose photo" in the center. Select "Choose photo" and from your camera roll, select your photo to expose and crop the image to your liking. (At the top of the phone screen, make sure to select the film type you are using, and make any adjustments to the exposure if you'd like).
5. Once your photo is ready, click the arrow on the lower right corner of the screen.
6. Put the phone face-down on the cradle, lining up the two grey circles on the phone screen with the two touch points on the Polaroid Lab's cradle.
7. The Polaroid logo LED lights will flash a few times and then remain solid. You can then press the red shutter button on the Lab and your photo will eject and begin developing.
8. Turn the Polaroid Lab off by pressing the platform down until you hear a click sound. The Lab is switched off when the platform is down and the rainbow lights are off (alternatively, the Lab will turn itself off automatically after several minutes of inactivity).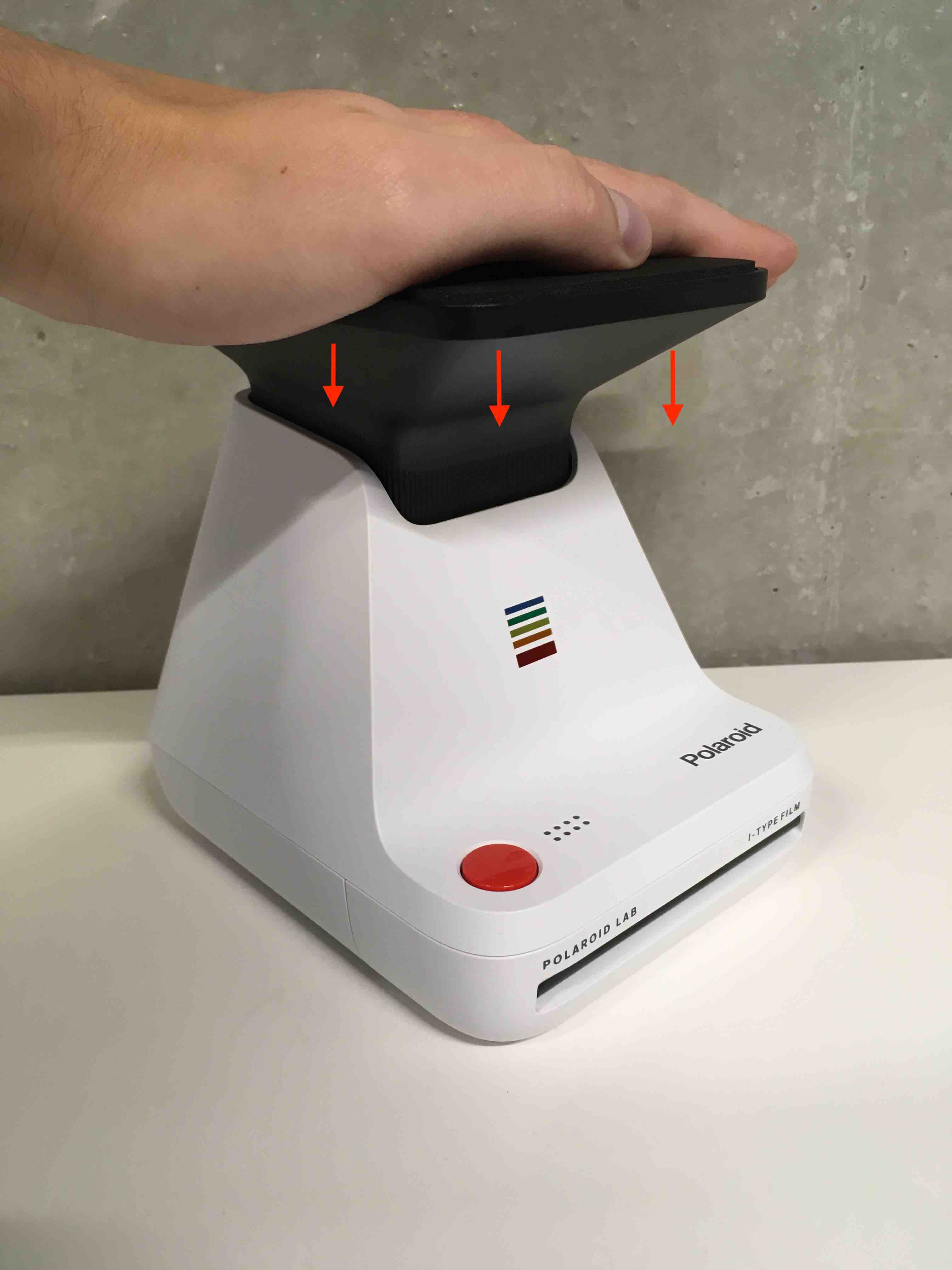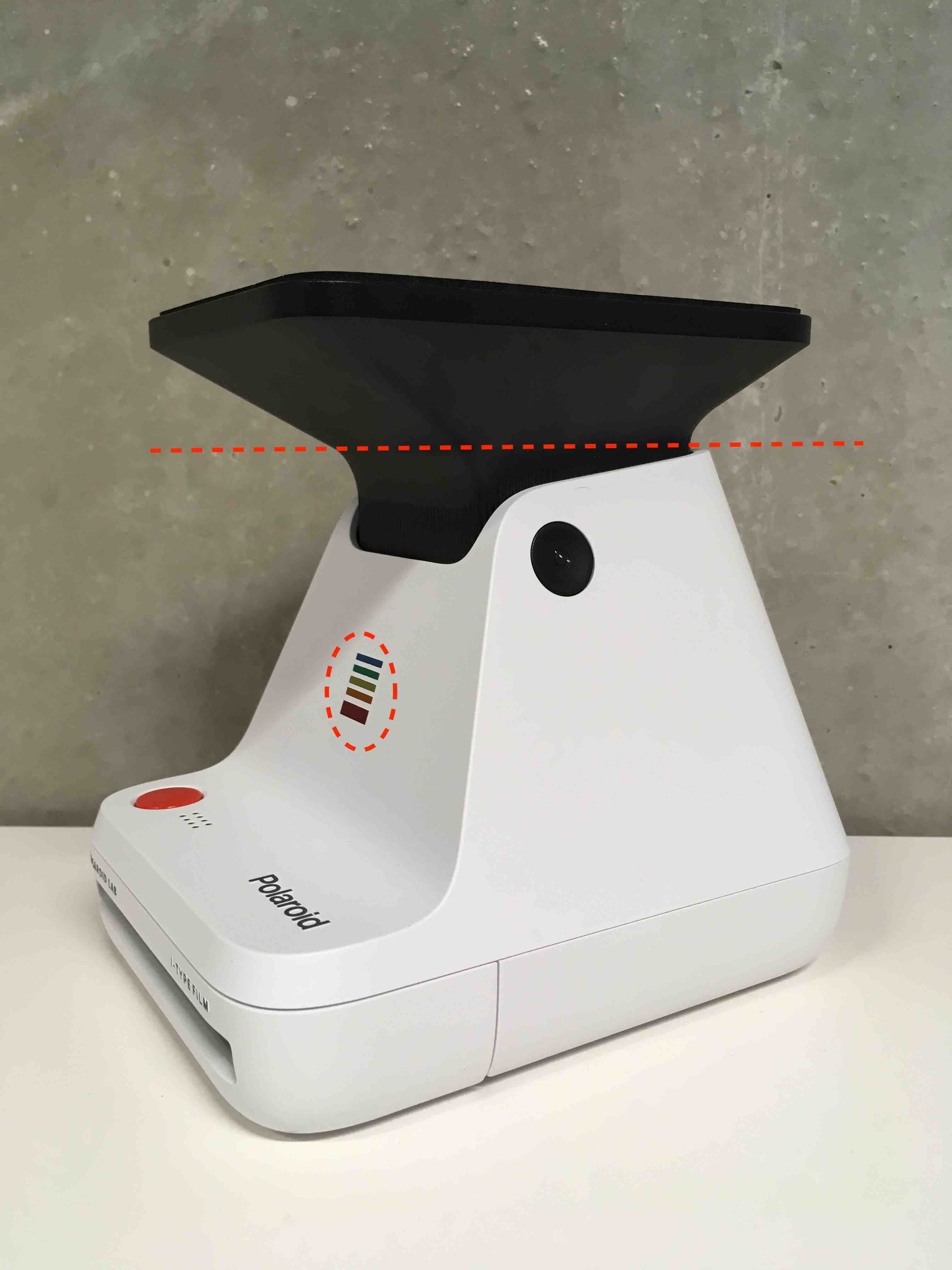 If you experience any troubles following the steps above, first ensure that:
- Your phone's protective case is removed from your phone
- Your phone is lined up on the cradle correctly
- Your phone's operating system is up to date
- The Polaroid app is up to date (download the app from the App Store or Google Play.)
- Your device is compatible with the Polaroid Lab (read more about the compatible devices)
Do you need more details?
Find the User Manual and Quick Start Guide here.
Still, need help? Contact our customer service team using this form and we can figure this out with you.